Messenger
Screenshots: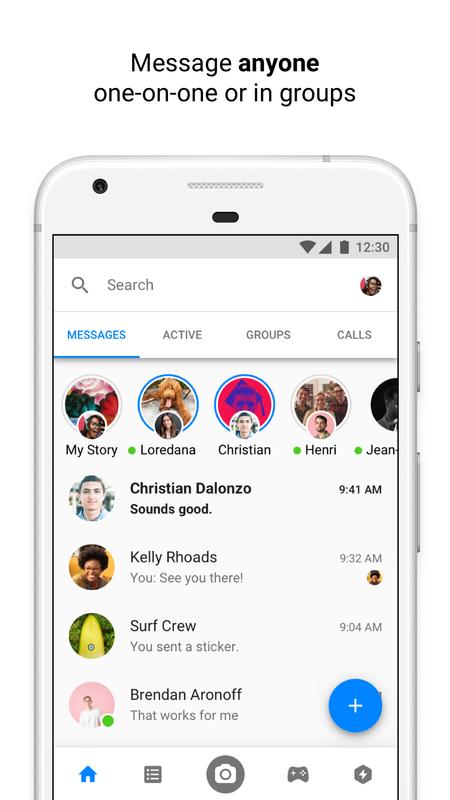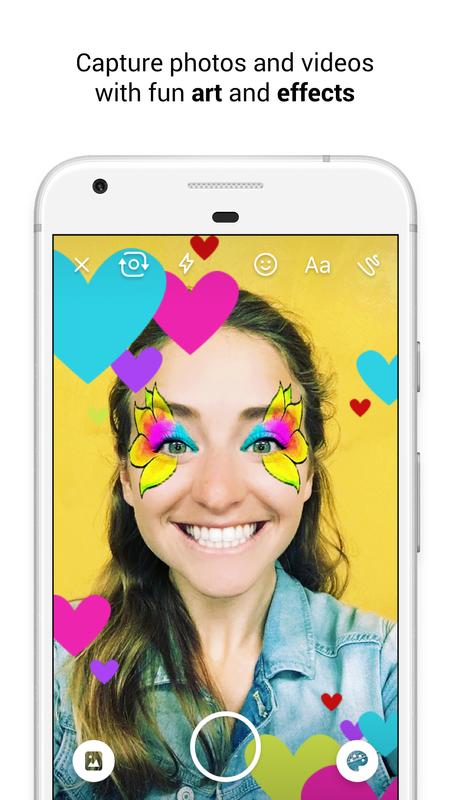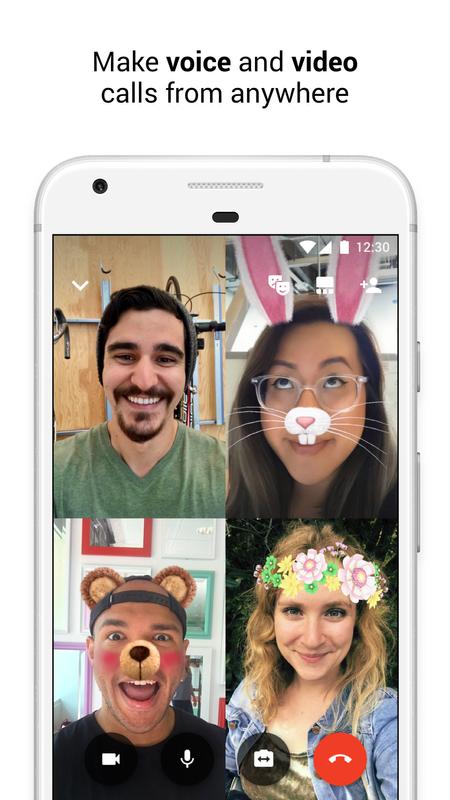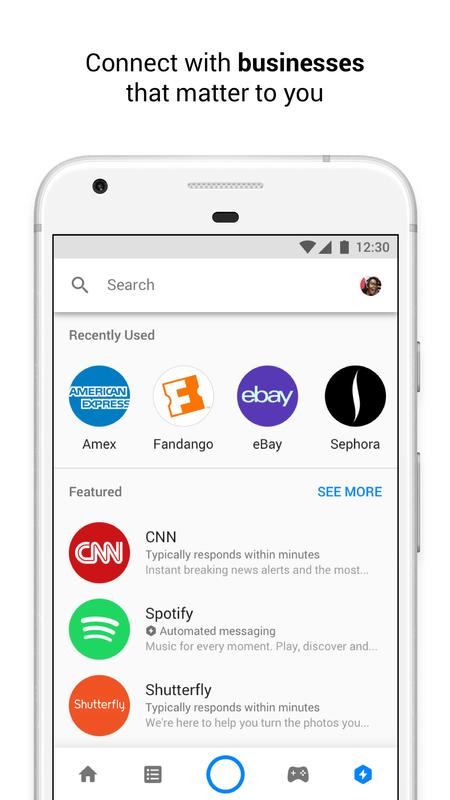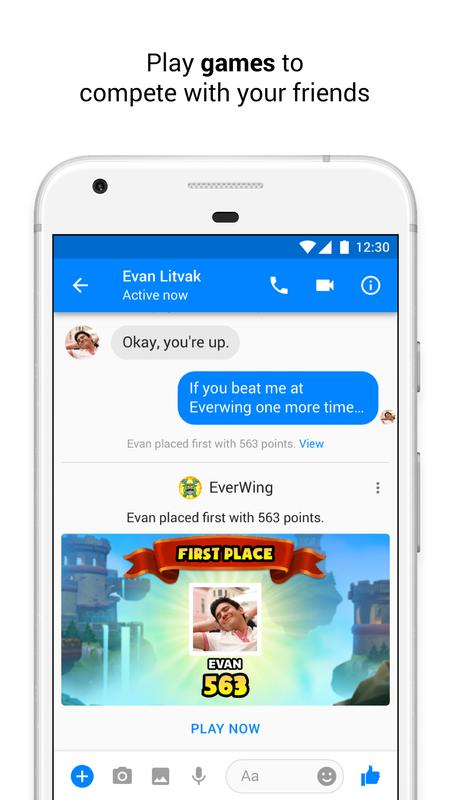 Description:




Join instantly, and for free, the people of your life. Messenger is like texting, except that you do not have to pay for each message (it works with your data plan).

Not just for Facebook friends: send messages to people in your phone book and simply enter a phone number to add a new contact.

Group Discussions: Create groups for the people with whom you are exchanging the most messages. Give them a name, give them a photo and keep them all in one place.

Photos & Videos: Record videos and take selfies or other photos directly into the app, and send them with one touch.

Discussion Bubbles: Keep your conversation going while using other apps.

Free calls: Talk as long as you want, even with people from other countries. (Calls are free via Wi-Fi. Otherwise, standard data charges apply.)

Redeem your messages in an original way:
Animate your conversations with stickers.
Preview photos and videos in your gallery without leaving the conversation and choose the one you want to send.
Record voice messages to say more.

Additional features: Receive notifications when people have seen your posts.
Forward messages or photos to people who did not participate in the conversation.
Look for people and groups to contact them quickly.
Turn on the location to indicate that you are nearby.
See who's available on Messenger and who's active on Facebook.
Create shortcuts to access any conversation directly from your home screen.
Disable notifications when working, sleeping, or taking a break.
Stay connected all the time so you do not miss any messages.

Show More

.